I have released an update to this blog post: See CheckPoint SNX install instructions for major Linux distributions
It's time for Fedora 16 and the obligatory how to get Checkpoint SSL extender VPN (SNX) working under it.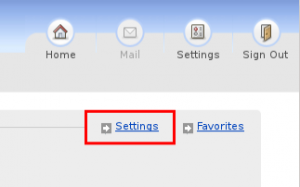 The first step is to get your username, password and ip address or host name of your snx server from your local administrator. Once you do that you can login and then press the settings link. This will give you a link to the various different clients. In our case we are looking for the "Download installation for Linux" link. Download that and then run it with the following command.
[root@laptop checkpoint]# sh +x snx_install.sh
Installation successfull
All going well so far. Now let's check that the required libraries are loaded.
[root@laptop checkpoint]# ldd /usr/bin/snx | grep "not found"
        libstdc++.so.5 => not found
This can be solved easily enough using the command
yum install compat-libstdc++-33.i686
You should now be able to type snx without errors. You only now need to accept the VPN Certificate by loging in via the command line and press "Y".
user@pc:~$ snx -s my-checkpoint-server -u username
Check Point's Linux SNX
build XXXXXXXXXXXX
Please enter your password:
SNX authentication:
Please confirm the connection to gateway: my-checkpoint-server VPN Certificate
Root CA fingerprint: AAAA BBB CCCC DDD EEEE FFF GGGG HHH IIII JJJ KKKK
Do you accept? [y]es/[N]o:
Finally you should be able to use the client and login.