I have released an update to this blog post: See CheckPoint SNX install instructions for major Linux distributions
Life has conspired to bring me back to the open arms of Kubuntu and with a new install comes the required update on getting Checkpont Firewall AKA SNX working. This is part of the snx series here.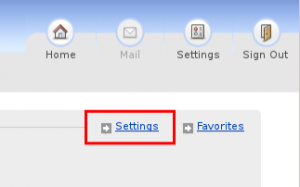 The first step remains the same and is to get your username, password and ip address or host name of your snx server from your local administrator. Once you do that you can login and then press the settings link. This will give you a link to the various different clients. In our case we are looking for the "Download installation for Linux" link. Download that and then run it with the following command.
# sh +x snx_install.sh
Installation successfull
If you run this now you will get the error
snx: error while loading shared libraries: libpam.so.0: cannot open shared object file: No such file or directory

We can check if the required libraries are loaded.
# ldd /usr/bin/snx | grep "not found"
        libpam.so.0 => not found
        libstdc++.so.5 => not found

This is the 64 bit version and I'm installing a 32 bit application, so you'll need to install the 32 bit libraries and the older version of libstdc if you haven't all ready. The old trick of simply installing ia32-libs will no longer work since MultArch support has been added. Now the command is simply
apt-get install libstdc++5:i386 libpam0g:i386

You should now be able to type snx without errors. You only now need to accept the VPN Certificate by loging in via the command line and press "Y".
user@pc:~$ snx -s my-checkpoint-server -u username
Check Point's Linux SNX
build 800007075
Please enter your password:
SNX authentication:
Please confirm the connection to gateway: my-checkpoint-server VPN Certificate
Root CA fingerprint: AAAA BBB CCCC DDD EEEE FFF GGGG HHH IIII JJJ KKKK
Do you accept? [y]es/[N]o:
Note the build number of 800007075. I had difficulties connecting with any other version lower than this.